Maca 3
Sculpt & Define your Butt ,Hips and legs with Maca 3, a powerful addition to the Aguaje CurvyFruit with 5x faster and more powerful results than any other maca products on the market since 2010!
What is Maca 3 ?
Maca 3 is a unique and revolutionary all natural extra strength product specially mixed for Women who want to focus their progress while using the Aguaje on the Booty and Hips area.
Maca 3 combines the best 3 Maca kinds for women just in product: Red Maca, Black Maca and Yellow Maca each one with particular benefits to tone and sculpt that bootylicious bottom, enhance women beauty and bring more energy on your daily activities or intense work out !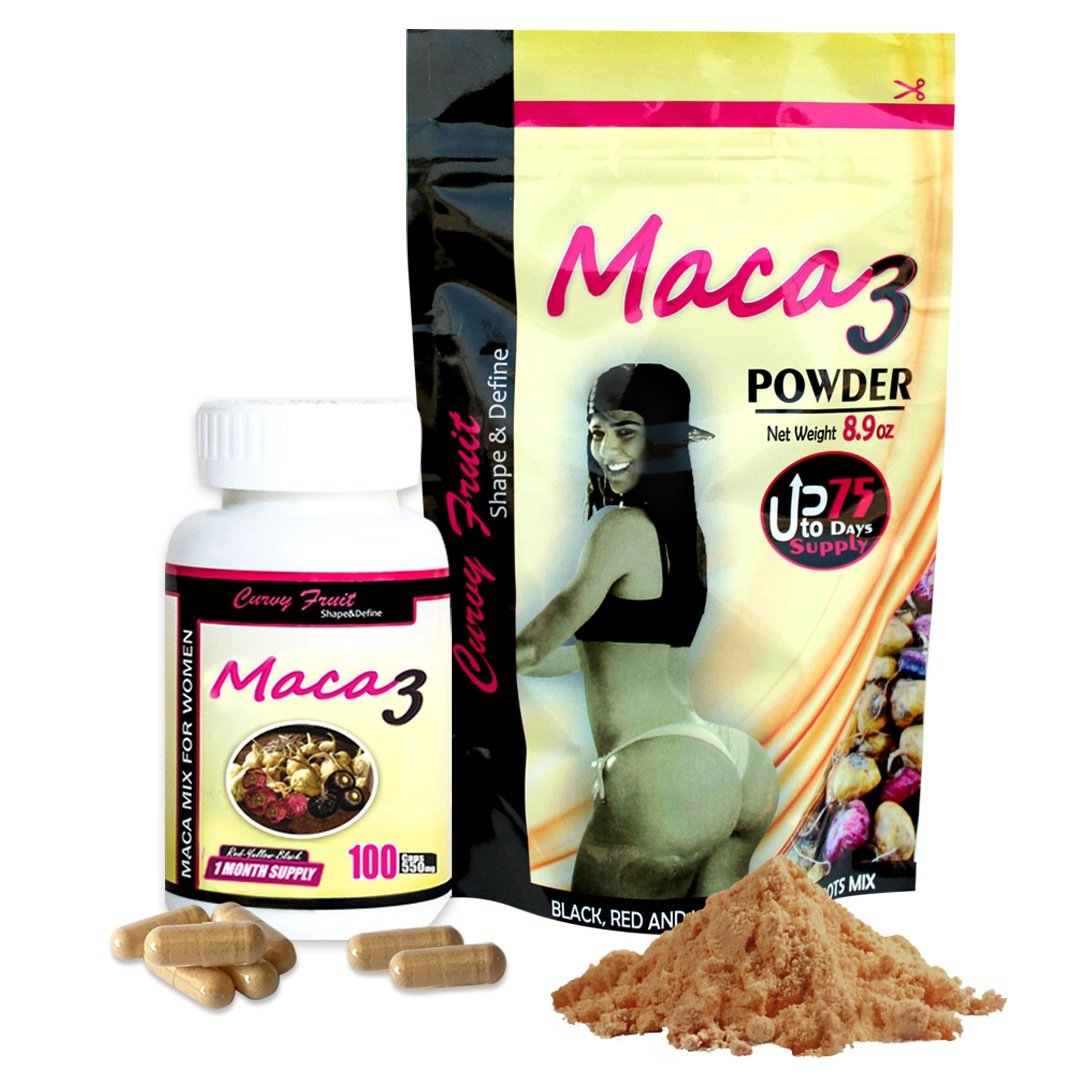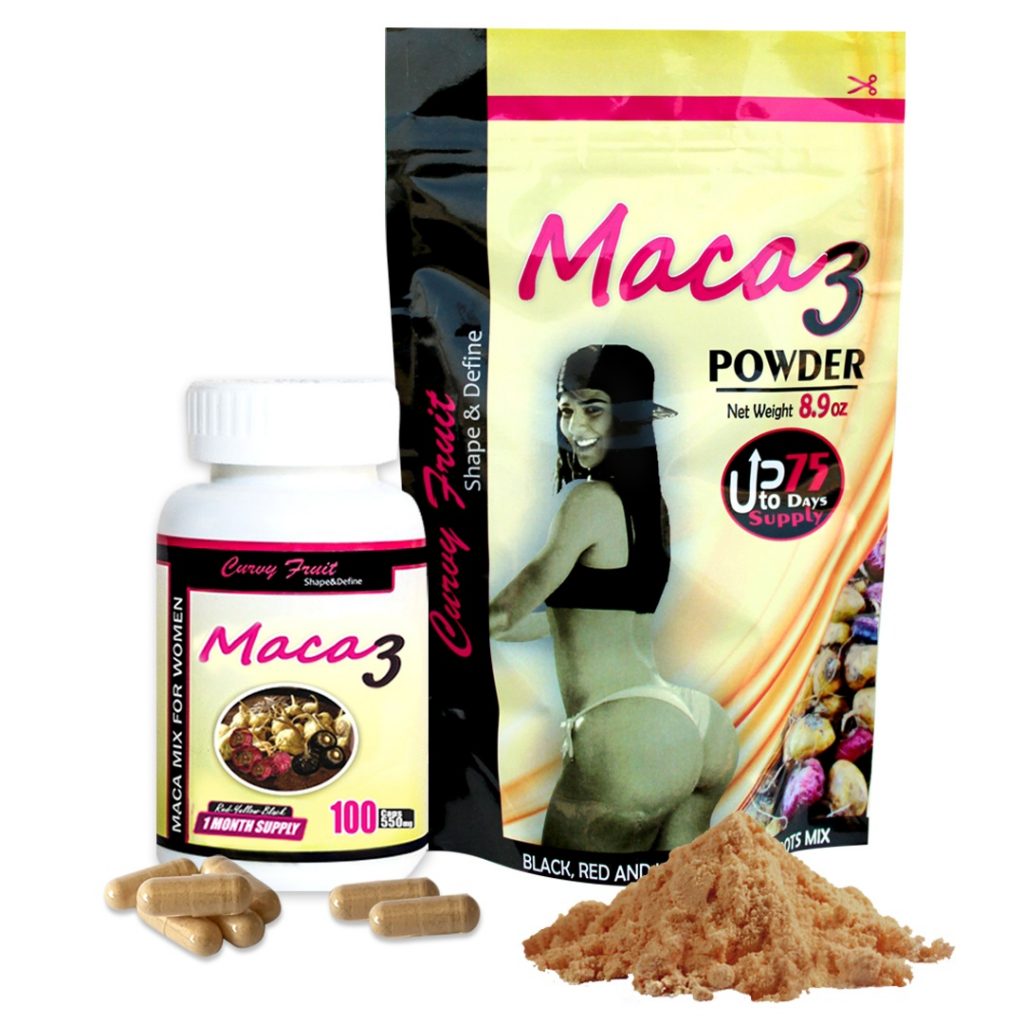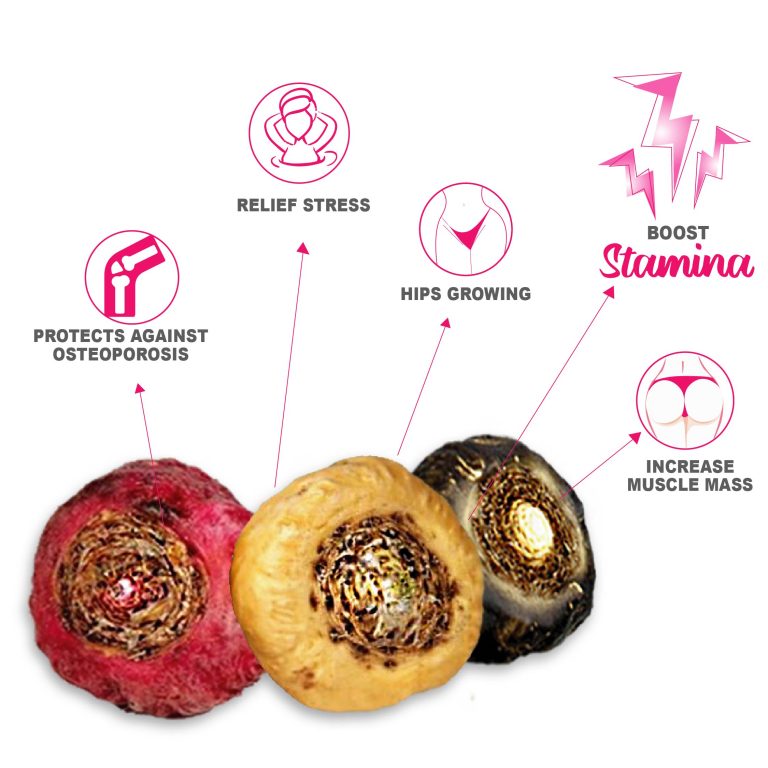 The first point to consider is to grow your butt bigger and to develop a curvier figure you must be aware that your body needs protein, nutrients and vitamins, all which are found excessively in Maca3. The main Maca3 Pills asset is based on the way the 3 kinds of Maca (Red, Black and Yellow) will work in connection with the endocrine system which is in charge of regulating the hormonal balance into the body ( determined by the physical needs of an individual). This is especially true because of the Black Maca in Maca3 which contains the highest level of DHEA ( # 1 hormone needed for a bigger butt) Yellow Maca will help you to increase energy to your daily activities or intense workout and Red Maca will give you huge levels of Antioxidants and also protection against osteoporosis !
Your body shape is determined predominately by genetics and no, you cannot alter your genetics. However hormones also play a major role in how body fat is distributed, if you want your butt and hips to grow this can be altered by using the combination of Maca 3 pills plus the addition of the Aguaje CurvyFruit Hormones
Is Maca 3 Gelatinized ? The Answer is , YES !
Made from 100% Yellow , Red and black maca roots, CurvyFruit gelatinized Maca 3 is pre-cooked to remove starch content. The heat (160F / 70C) used in this process does not compromise any of the nutrients such as enzymes and vitamin C and makes the product easier to digest than common raw maca roots. The advantages are increased ease of digestion and somewhat more concentrated nutrient levels (since the starch content is removed). Keep in mind that It takes about 4 kg of Raw Maca roots to produce 1 Kg of Gelatinized Maca powder, making it more concentrated than Raw Maca products.